We, a manufacturing and trading combo, a family owned business in continuous operation since 1990. We produce and export widest product mix of wire, wire netting and fence and related items. We are your trusted source for all your wire mesh requirements.
We are committed to providing quality products that represent excellent value and exemplary levels of customer service at all levels in our business. Our state of the art equipment, vast experience, scientific quality controls and dedicated team ensures complete wire mesh solutions for global application. This includes:
Chicken wire mesh, welded and woven mesh in GAW, GBW, PVC Coated and Stainless Steel,Chain link fence, Welded wire mesh, Galvanised wire, Barbed wire, PVC coated wire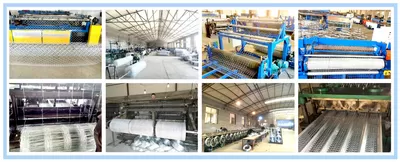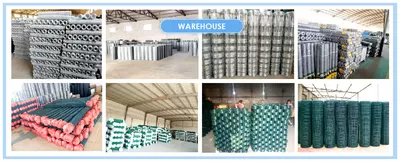 We embrace a large variety of chicken wire, welded and woven mesh specifications in Galvanized Before Weaving/Weld (GBW), Galvanized After Weaving/Weld (GAW), PVC Coated and Stainless Steel. Various Garden Mesh, Aviary netting and mesh, Dog Fence can also be supplied.
We keep an extensive inventory and we can special order items from different mills. By sticking to the principle of "Best quality, Fast delivery, Quick service", we have gained good reputation overseas, including Europe, America, Southeast Asia, Mid-east, North American, etc. We look forward to having the opportunity to put our 25 years of knowledge and experience to work with you!
My father started with Chicken Wire weaving Machine home, selling our netting domestic.
Dingzhou Tengda Metal Factory was founded. Several wire drawing machines had been bought thus is our first production line. Q195 (6.5mm) can be drawn into different modes through wire drawing machine.
After yeas' effort and knowledge accumulated, the first galvanizing line was formed. The cost of making chicken wire and welded mesh can be saved a lot. Tengda Factory forwards a big step on her way.
China officially joined the world trade organization (WTO), which means that our products are going to go abroad. And our sales soared in 2002-2004, we have gained great margin during these year.
much attention had been paid to productivity improvement, thus having a great margin.
great business have been enlarged, more and more products have been brought in. Two brunch mills have been built during these years, one mainly produce the GAW (Galvanized After Weaving) chicken wire mesh, the other one produce the PVC Coated wire/wire mesh. At the same time, the wire drawing line have been improved, so does the galvanizing line. we have make the gas being a substitution of coal, the environment have been improvement a lot than before.
Being a potential supplier, I can help you with:
Product options
Volume Pricing
High quality guarantee
factory audit report
Strictly follow CE standard
I'd be happy to connect with and give you some solutions. Really looking forward to
Working with you.
Ding Zhou Tian Yilong Metal Products Co., Ltd. equipped with a professional team. Every procedure has professional person in charged.
By adhering to the principle of "Best quality. Professional service. Fast delivery." we have gained a goodreputation with our global customers.